ADD TO CART
Select the products you would like to order, simply adding them to your shopping cart.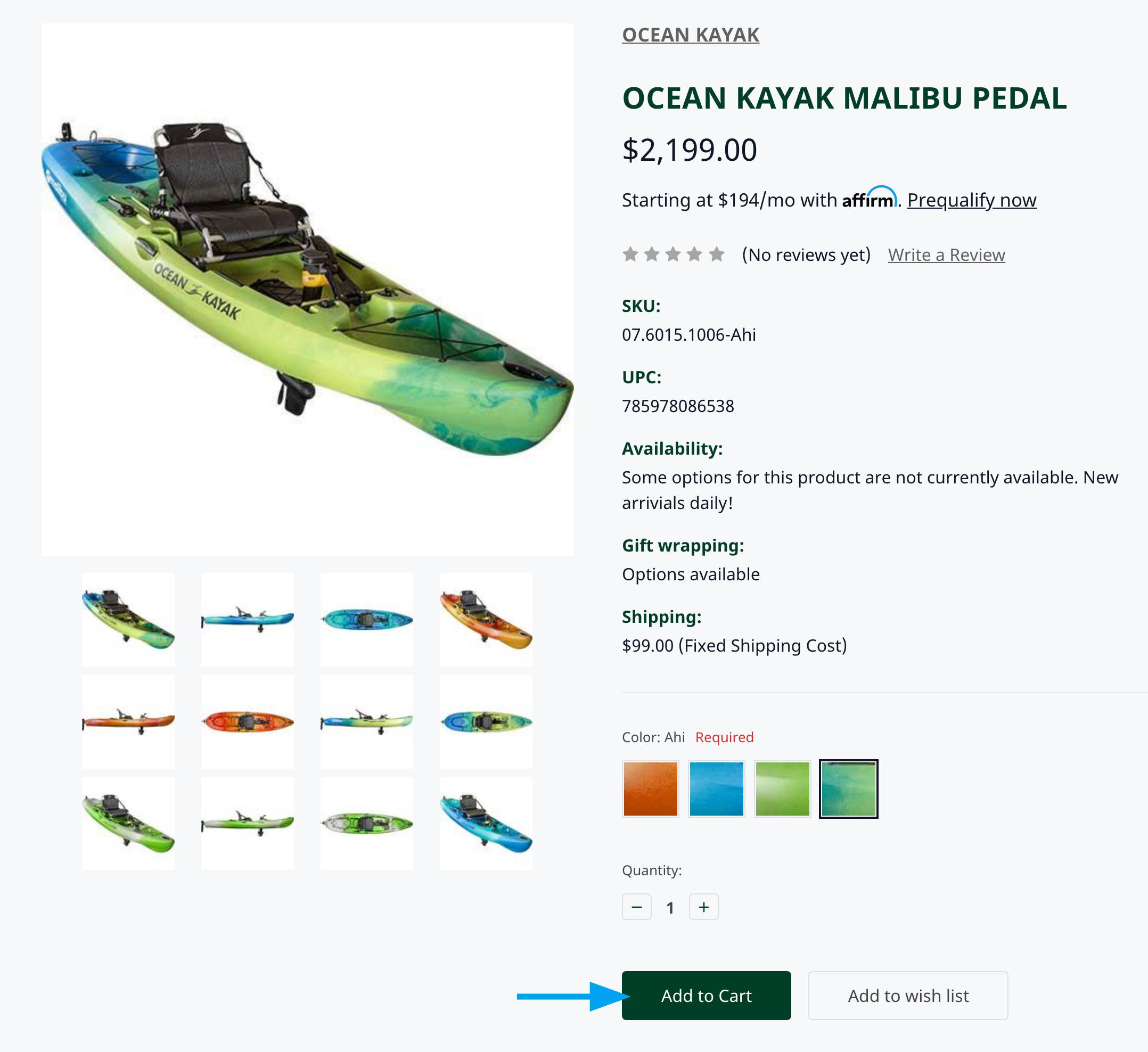 QUICK APPLICATION WITH AFFIRM
At checkout, fill out your shipping details and enter your personal information, then select Affirm as your payment choice.
Affirm will provide a real-time loan decision. Select your preferred payment terms and confirm your loan.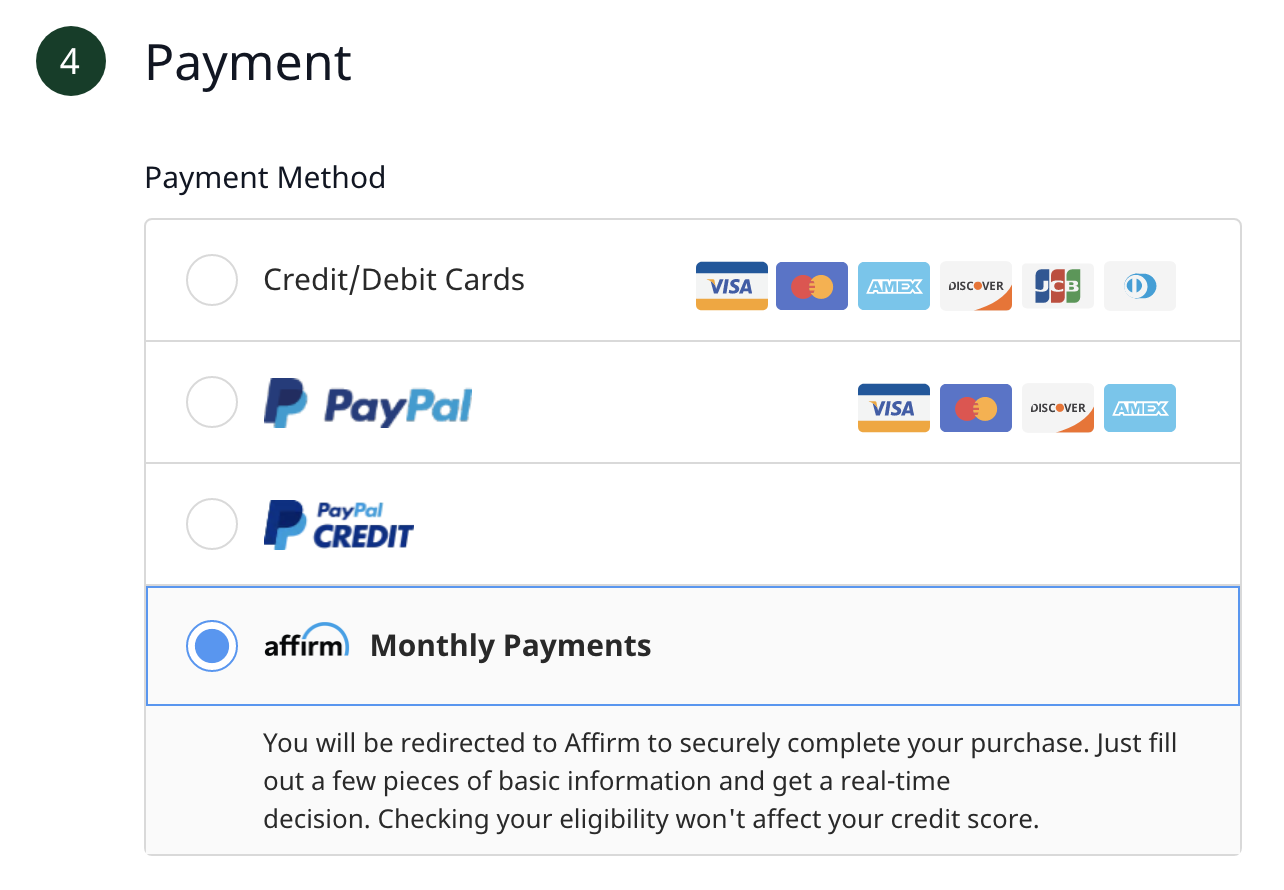 CHECKOUT & SHIPPING
Confirm your order details, and your order is complete! After checkout is complete, we will process and ship your products.
If you are picking up in store, we will email you to notify you when your order is available for pick up.
PAY OVER TIME
With Affirm, you get your order right away and split your purchase into multiple payments to pay back over time. Choose the payment schedule that works best for you - 3, 6, or 12 month financing with rates from 10-30% APR.
When you finance with Affirm, you see the approved loan amount, interest rate, total interest you will pay, and the number of months you have to pay off your loan all before signing up.
Before each payment is due, Affirm will send you an email or SMS reminder with the installment amount that is coming due and the due date. You have the option to sign up for autopay, so you don't risk missing a payment.
---
Subject to soft credit check and approval. Down payment may be required. Estimated payment amount excludes taxes and shipping fees. Affirm loans are made by Cross River Bank, a New Jersey State Chartered Commercial Bank, Member FDIC. See www.affirm.com/faqs for details.
• Affirm is a financing alternative to credit cards or other credit-payment products. Affirm offers instant financing for online purchases to be paid in fixed monthly installments over 3, 6, or 12 months. For example, a $500 purchase might cost $44/month at 10% APR over 12 months. A downpayment may be required. Rates are between 10-30% APR.
• Although Affirm performs a credit check when you apply for a loan, this won't impact your credit score. However, if you're approved and decide to buy with Affirm, your loan and payments may affect your credit score. Paying on time can help you build a positive credit history.